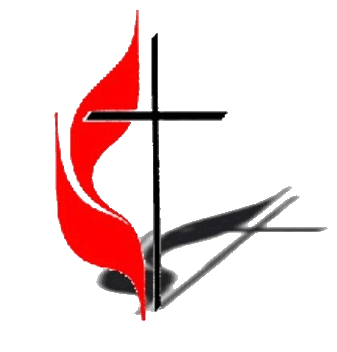 First United Methodist Church of Lewistown
Caring - Sharing - Preparing
Advent Preparation
This is a talented, behind-the-scenes group that prepares
our sanctuary and our church with lovely decorations
in preparation for the birth of our Lord Jesus Christ.
Coordinators, Kraig and Susan Kratzer
​
​
​
Clothing Bank
Clothing at no charge.
The room is in the basement and is open
on the last Wednesday of the month, 10-noon.
Donations appreciated.
Coordinator, Betty Benner.
Come to the Banquet
At 12 noon on the last Wednesday of each month,
volunteers prepare and serve a delicious lunch, at no charge.
All are welcome to join us for food and fellowship.
We do take November and December off from Banquet preparations.
Coordinator, Lynne Westlin
Cookie Sale
In conjunction with the Kiwanis Christmas Pancake Breakfast
in our Steven's Room, we sell many different kinds of homemade
cookies by the dozen.
​
​
​
​
​
The Good Eggs
From January through March,
many gather in the kitchen and Stevens Room to make and sell
25,000+ peanut butter, coconut, and buttercream eggs.
We work four mornings a week and
direct the profits to a variety of ministries. To order, call 242-1539.
Coordinator, Dave McCachren.
​
​
​
Homespun
After much work, this committee serves a great turkey dinner and organizes a bazaar on the first Thursday of November.
The dinner is always a sold out event.
The bazaar has an eclectic mixture of items for purchase.
Coordinator,
​
​
Koinonia
This is a women's fellowship group,
meeting the first Tuesday of each month.
We perform a variety of service and outreach projects.
Coordinators, Barb Baker and Lynne Westlin.
Matthew 25
Our Director of Caring Ministries, Karen McCachren,
offers a listening ear and prayer as well as monetary help
to those individuals who come as we respond
to Jesus' call to reach out in his name.
The small food pantry in our basement is a part of this ministry also.
New Ray of Hope
Every Monday evening,
Karen McCachren facilitates A NEW RAY OF HOPE at 7pm.
It is a support group for those dealing with mental health issues.
Enter through the glass basement door on Dorcas Street
Prayer Chain
Open to anyone with a prayer request or anyone willing to pray for requests.
The purpose of Prayer Chain is to offer confidential intercessory prayer.
To request prayer or to become a member,
contact Dave or Karen McCachren at 248-8459 or at kmccachren@comcast.net or Bruce and Laura Buffington at 242-1655 or at laurabuffington@verizon.net
UP, Uncommon People
Uncommon People is a group for people on the autism spectrum but everyone is welcome. We meet every two weeks between 6 and 7pm and do things together such as watch movies, go bowling, go out to eat, go out on walks etc.
Contact person, Aaron Snook, asnook104@comcast.net
Youth Fellowship
Edited July 2, 2018 -- 3:20 PM, RSH