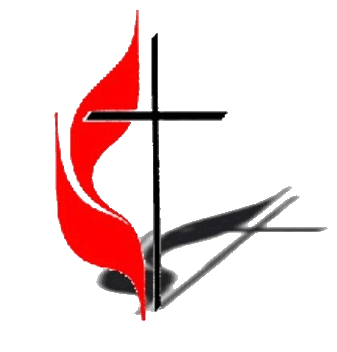 First United Methodist Church of Lewistown
Caring - Sharing - Preparing
Jr Church is restarting September 10th! Any donations of individually packaged snacks and small bottles of water are appreciated.

Coffee Time- There is a sign-up sheet at Welcome Center to help with food and set/clean up.

Church Conference will be held on Oct. 29, at 4:30pm at Grace UMC, Lewistown. Choir rehearsals for the coming season will begin this Thursday. The bell choir meets at 6:30 pm and the sanctuary choir meets at 7:30 pm every Thursday evening unless otherwise stated.

Anyone who is interested in joining the choirs or offering other special music should speak with Katie Becker.

Men's Bible Study will begin Monday, September 18, at Tom and Lisa Heckman's home at 24 Hartland Ln., Lewistown. Meal will be at 6:00 and the study at 7:00. The topic of the study is "Promised Land," where we will explore via video some of the places of the Holy Land, and how people lived in Bible times has an impact on our culture today. The study will be led by Pastor Steve. The study will be held on five consecutive Monday evenings from Sept. 18 through Oct. 23

LUMINA discount cards

:
are available from Al Hughes. 10 dollars each.
Our prayers for peace, health, and wholeness are shared with: Judy Headings, Glenda Dillman, Larry Searer, Sandy Havice, Pam Bell, Vicki Elmer, Chad Ream, Paul & Nadine Bryan, Donald Libby, Ruth Broome, Karen Chesla, Bill Baumgardner, Cliff McLaughlin, Stacy Mohr, Troy Gro, Tom Schlager, Ruth Miller, Brenda Reeder, Virginia Weaver, Estella "Sis" Smith, Jim Walker, Bentley Fulkroad, Rebecca Knepp, Mike Schieber, Tracy Loucks, Carly Snedeker, Danielle Smith, Larry Schwindt, Beth and Butch Knepp, Zachary Pandel, Kiera Higuera, Robert Costello, Jr, Bob Broome, John McKnight, Barbie Kephart

Just for informational purposes, the parsonage mailing address has adopted the GIS parcel address of 219 Grand Parkway N., Lewistown, PA 17044. Please use this address for any parsonage correspondence.

Applications for the Al & Julia Small Scholarship are available on our website, www.fumclewistown.org or in the church office. Applications are due July 10th